Mindful Movement with Robyn involves holistic conscious awareness linking body and mind.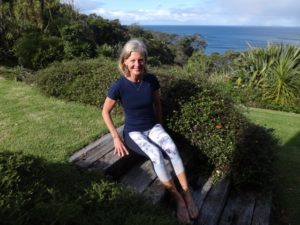 Awareness is the key to our long term function and wellness. Robyn's point of difference is teaching people to learn about their body and the reason for their injury or 'weakness' – encouraging self awareness and acceptance with modifications and appropriate levels of exercise for the individual right now.
Mindful Movement requires not just our outer physical skeleton and muscles, but awareness of our inner body wellness – what keeps us well so we can 'Move for Life' – our internal systems – cardiovascular, nervous, immune – our organs, glands and balance of hormones produced, our autonomic systems, our 'brain gut' connections. It also requires mind awareness and connecting to our higher selves, our soul!
Individual exercise therapy sessions aim to help with…
Movement analysis, self management guidance, exercise prescription
Gait, posture, balance, sport
Surgical + orthopaedic rehab
Stress management + Breathing awareness
Wellness advice
Postural alignment awareness corrects muscle imbalance, preserves joint surfaces and reverses the effects of gravity. What makes us fall? – even young people can fall too frequently. Balance and co-ordination awareness help us all, from athletes to those who have suffered a stroke.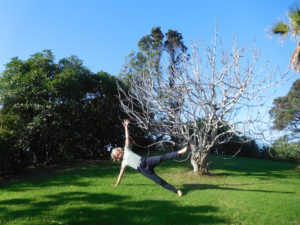 Robyn loves the challenges of helping with chronic injuries and rehabilitation following surgery, the success of orthopaedic surgery often comes down to early consistent rehab.
Robyn can offer sessions in your own home, in nature, or at her small home exercise room equipped with yoga mat, Pilates Reformer, swiss ball, etc. Minimal equipment ensures her programmes are safe for tendons and designed to be 'user friendly' for you at home. However, Robyn has a point of difference with clinical training in Pilates and her Pilates Reformer, which she loves. Overall, she mostly recommends body weight exercises connecting with the stability of the earth, creating a closed kinetic chain supporting joints and cohesion of the pelvic and shoulder girdles – whole body connection and integration.
Our body is always striving to heal, Robyn reminds you of its own innate wisdom and receptive nature.
Individual yoga therapy sessions
Yoga therapy – individual yoga sessions with tailored modifications, offer a gentle introduction to yoga, advance your yoga practice mindfully, or assist return to yoga following a break due to illness, injury or just absence! Yoga gives added kinaesthetic and somatic feeling awareness – bringing our mind into our body -embodiment. Find out more…