Holistic exercise for body, mind and spirit.
We hold 3 yoga classes a week at Ngunguru Community Hall on the Tutukaka Coast. No need to book. Bring a yoga mat if you have one and something warm for relaxation. We have some spare mats if you don't have your own.
General Yoga Classes
Tues 9.30am and Tues 5.30pm / resuming October 20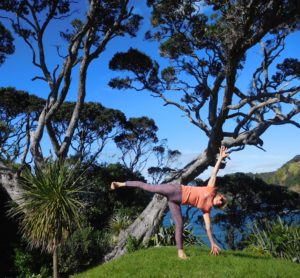 Complete body + mind fitness emphasising breath control, alignment, balance, stamina, vinyasa flow yet stillness. Moderate fitness + some knowledge of yoga is helpful.
Beginners Yoga Class

Thursday 9.30am
Working in harmony with your own body. Classes are flowing but with some gentle guidance.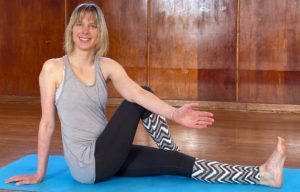 Why Yoga?
Through yoga asanas or poses, we become more aware of our alignment and posture, which in turn increases balance and strength in weak areas and softens tight spots. Muscles are more balanced and joints stack up better, so there is less risk of injury and arthritis.
Weight bearing poses improve stability, balance and bone strength.
Pranayama or breathing techniques give more oxygen to our cells, aiding our circulation and energy levels, slowing our heart rate, so that we become cool, calm and connected!
Mindful movements enhance concentration and co-ordination, sharpening our neural pathways.
Dhyani involves relaxation and meditation to refresh us, allowing us to move from distress to de-stress.
Yoga enhances our often suppressed spirituality.
Yoga is a moving meditation. Slow stretching is a wonderful feeling!
Enjoy these Autumn videos made during Covid.
Mindful Movement Nz Youtube Practices..
Save
Save
Save